Nike has become increasingly popular among people who love to be healthy and fit thanks to its "Just Do It" slogan. This inspiring slogan coupled with the beneficial features in its merchandise has undoubtedly made it a favorite.
In this brand you can find T-shirts, sports bras and even shoes that will help you get to the end of your physical activity without discomfort. If you've ever been in the middle of a workout and your top moves, your T-shirt gets uncomfortable because of sweat or your feet hurt, Nike has managed to solve these discomforts for you!
Nike short sleeve T-shirts
You can be sure that sportswear doesn't have to be boring, and if good designs are complemented by features that benefit you, so much the better! T-shirts are often almost the first garment you buy when you need to do sports, and it is vital that these have a material that is not hot, does not get excessively wet and does not cause discomfort.
For men
There are models like the Nike Sportswear T-shirt that has a soft fabric and classic fit that you can wear on a daily basis. Much of its material is cotton and it has a retro color palette and design that if you are in a low spirits day, this shirt will activate you.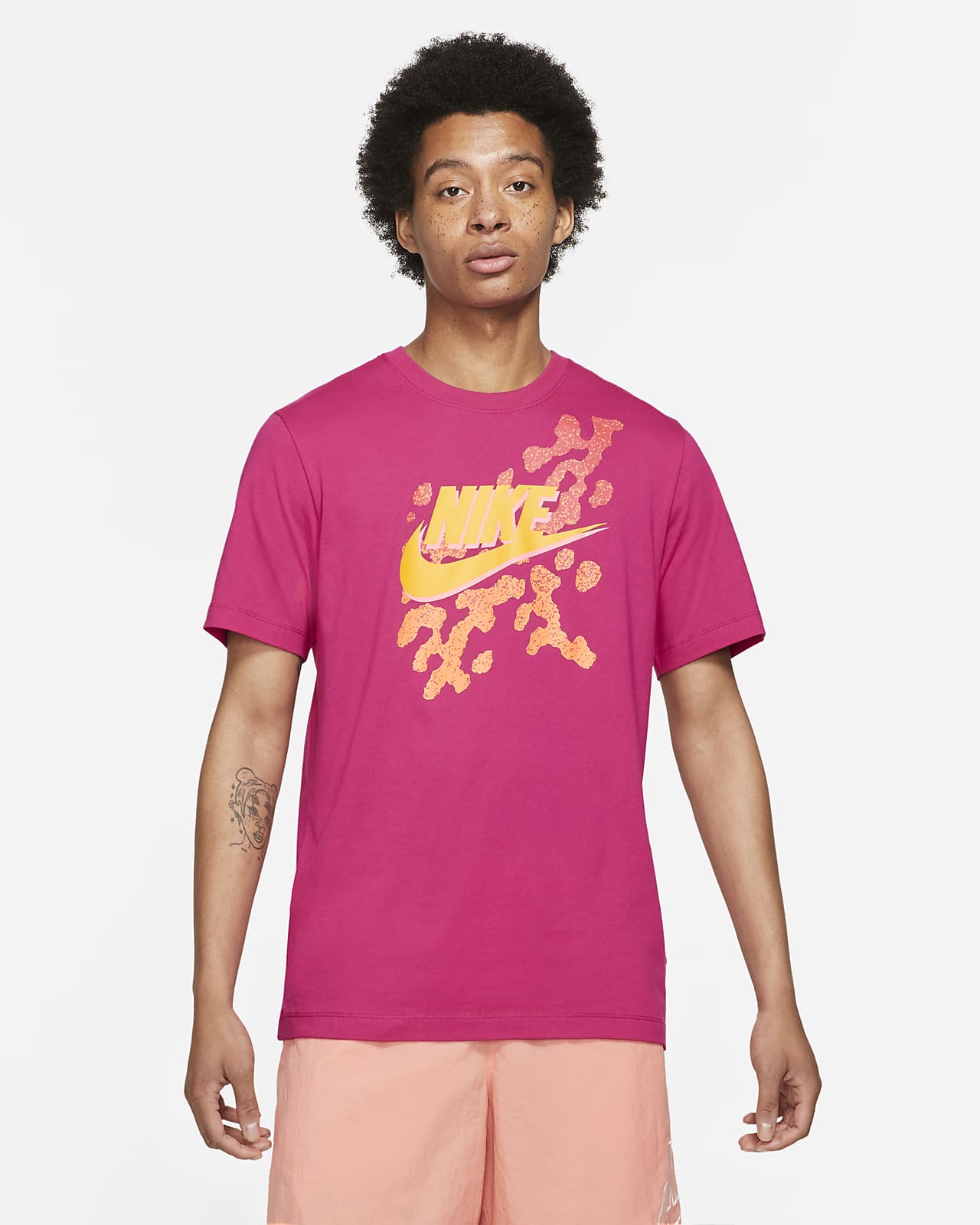 Not to forget to mention the Nike Sportswear for kids, with classic design and colors on the chest to make it more eye-catching. Just like its men's version, it has comfortable and breathable materials.
Now, if you want a model focused on warmer workouts, the Nike Pro Short-Sleeve Top is one of the best because it has a highly breathable and thinner fabric. This will definitely keep you cool throughout your workout, plus, its Dri-FIT technology will keep sweat away from your skin and its lightweight 91% polyester and 9% elastane material will give you more comfort.
On the other hand, it's true that runners also have a hard time finding a shirt that keeps them comfortable on the run, which is why the Nike Breathe might be a good option for you. It's breathable, lightweight, comfortable and has a classic design.
For women
You can add the Nike Sportswear Essential T-shirt to your t-shirt collection, as it is a nice choice for its soft cotton fabric and classic design that can be combined with shorts or joggers. Its loose fit and 100% organic cotton material will allow you to move comfortably and machine wash it. In addition, it has a ribbed collar for added durability.
What you can wear under shirts (or without) to keep everything in place during low-impact workouts is the Nike Indy sports bra. Despite being able to fit your girlfriends, it has a material that will allow your skin to breathe even when the activity gets intense.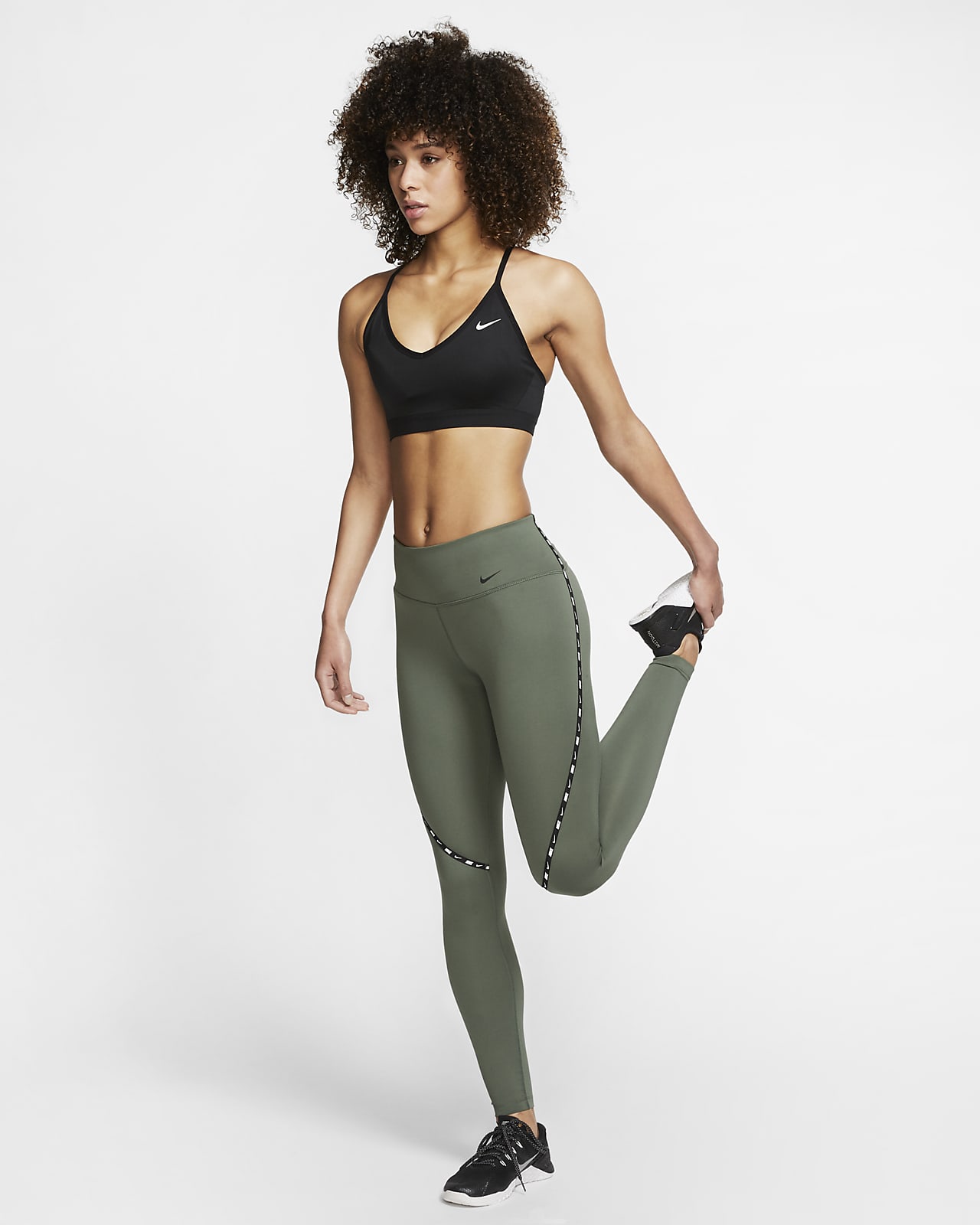 Its V-neckline and mesh back are part of what keeps you cool, and it has soft, low-profile straps for a better fit, as well as removable pads. Pair this sports bra with tights or leggings and you'll be ready to work out.
Want a short tee for your daughter, little sister or niece? The Nike Sportswear Older Kids Girls has a model that combines traditional with a loose fit at the bottom. This makes it an easy-to-wear look, plus it has a soft color that will complete her sporty style while keeping her on trend.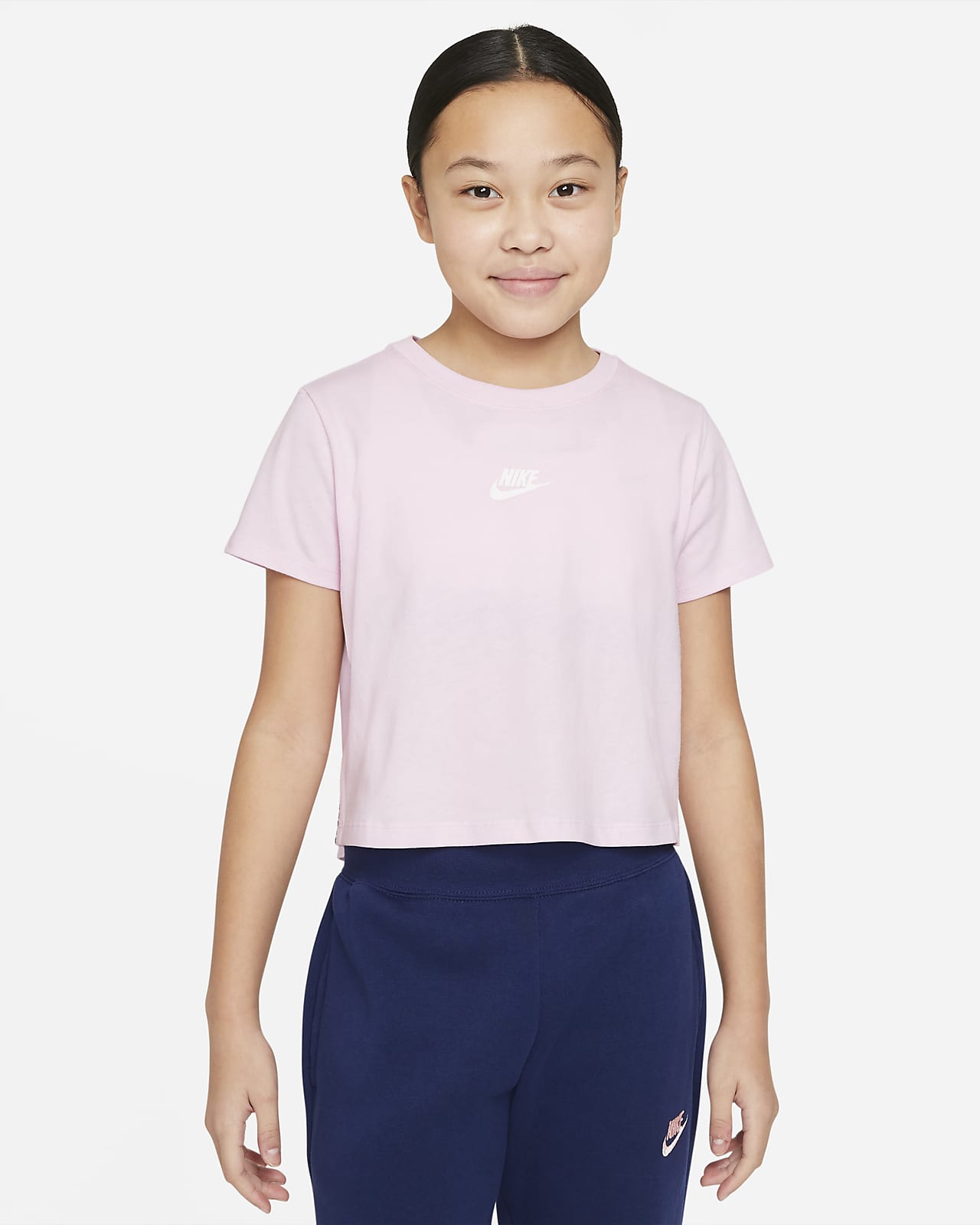 If you love cycling, these cycling shorts and high waist elastic shorts can be the perfect addition to your closet. It has an interesting print that is appealing to the eye and is ideal for you if you love to stand out. Its material is soft and fits your body perfectly to give it full support.
Nike Shoes 2021
The perfect complement to a workout outfit or casual look is footwear. Without a doubt, it's what can make the difference between a strenuous routine and one that you can enjoy more. Having bad footwear during physical activities causes body aches that have nothing to do with the workout, so it is important that you consider the best options in sports shoes.
Endurance footwear for women
Among the options best suited for a workout where you need a lot of cushioning are the Nike ZoomX SuperRep Surge and the Nike Air Zoom SuperRep 2. These models are designed for workouts that keep you moving and are high intensity.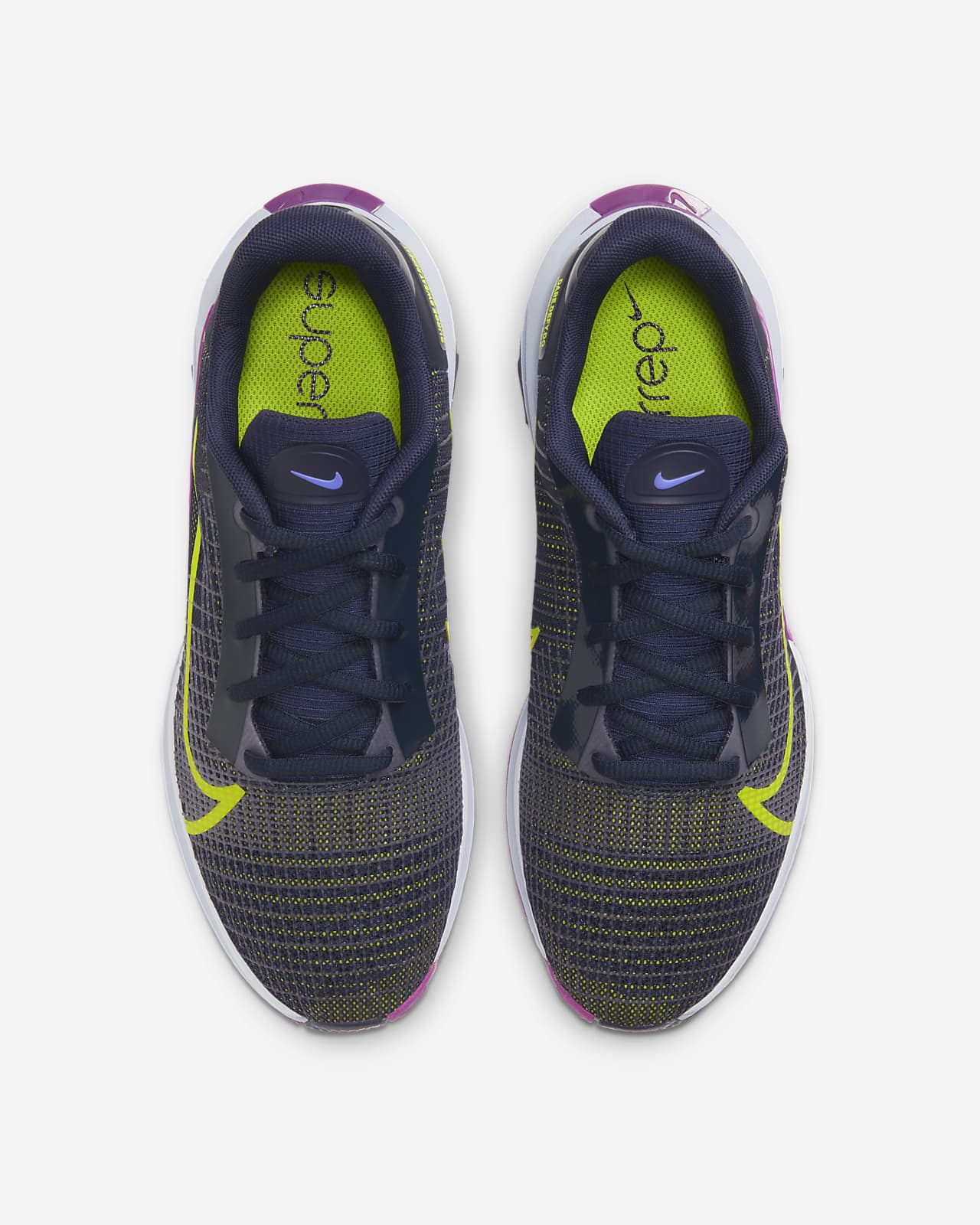 Nike ZoomX SuperRep Surge can accompany you from the treadmill to the rowing machine to strength training. It has ultra-lightweight cushioning so you can keep up your pace while jogging lightly or doing a full sprint. The mesh is breathable, has a plush ankle and comfort collar.
On the other hand, the Nike Air Zoom SuperRep 2 is designed to support you in HIIT workouts, circuit training and all types of high-intensity training. They have a supportive layer that will help keep your foot firm and comfortable while jumping or pushing off, ensuring good cushioning.
Running shoes
Here's the thing about running shoes: not all of them work for every physical activity. While some are ideal for HIIT workouts, others are better for running. In this case, it's essential that you know about a model that Nike has designed with runners' needs in mind.
The Nike React Infinity Run Flyknit 2 features a technology that combines support and breathability – there's nothing more uncomfortable than sweaty, hot feet! The height foam that this model has brings you more comfort and support for the 3 phases of a runner's stride.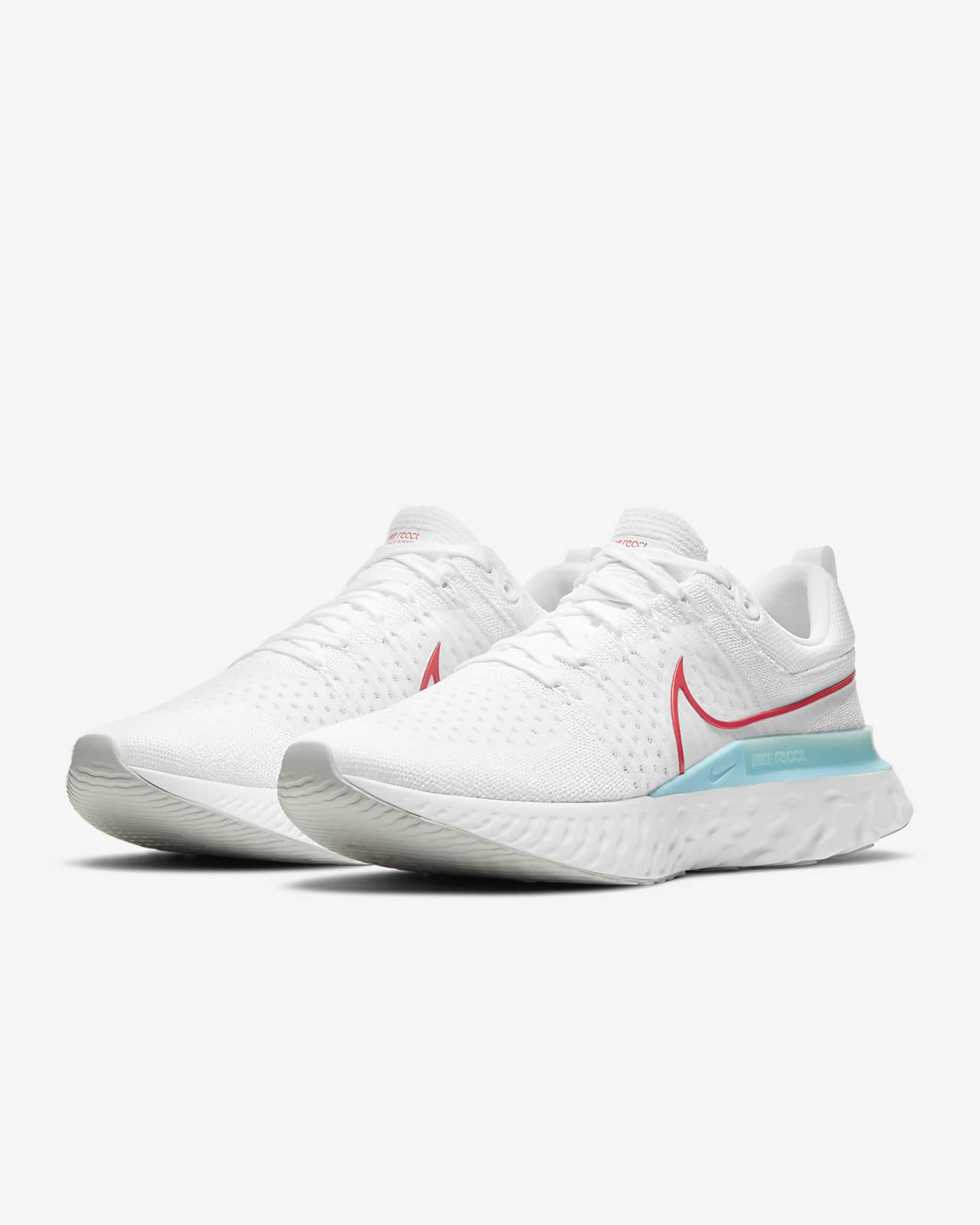 As with everything, women have different needs, and the Nike React Infinity Run Flyknit 2 comes in two versions: for men and for women. What both do share is that they have support to keep your foot secure during every mile you run, soft cushioning and an outsole that offers increased traction and durability.
Nike is always with you
Some people love sports fashion, and who wouldn't if it's so comfortable! That's why Nike also has shoes that you can wear on a daily basis and not exactly because you are going to do high intensity activity. However, their designs in general bring great advantages for your feet.
Let's start with the women's models! The Nike Air VaporMax Evo combines synthetic material and mesh to make this model a breathable, lightweight and durable shoe. It has a foam midsole for comfortable and soft cushioning, as well as Air technology to make you feel like you're walking on water.
Anyone would think that Nike and trash have nothing in common, but with models like the Nike Space Hippie 04 you realize it's quite the opposite. Nike uses recycled material to make up at least 25% of this shoe, and not only does it have a lighter design, but they have a nice bootie fit to make your ride comfortable.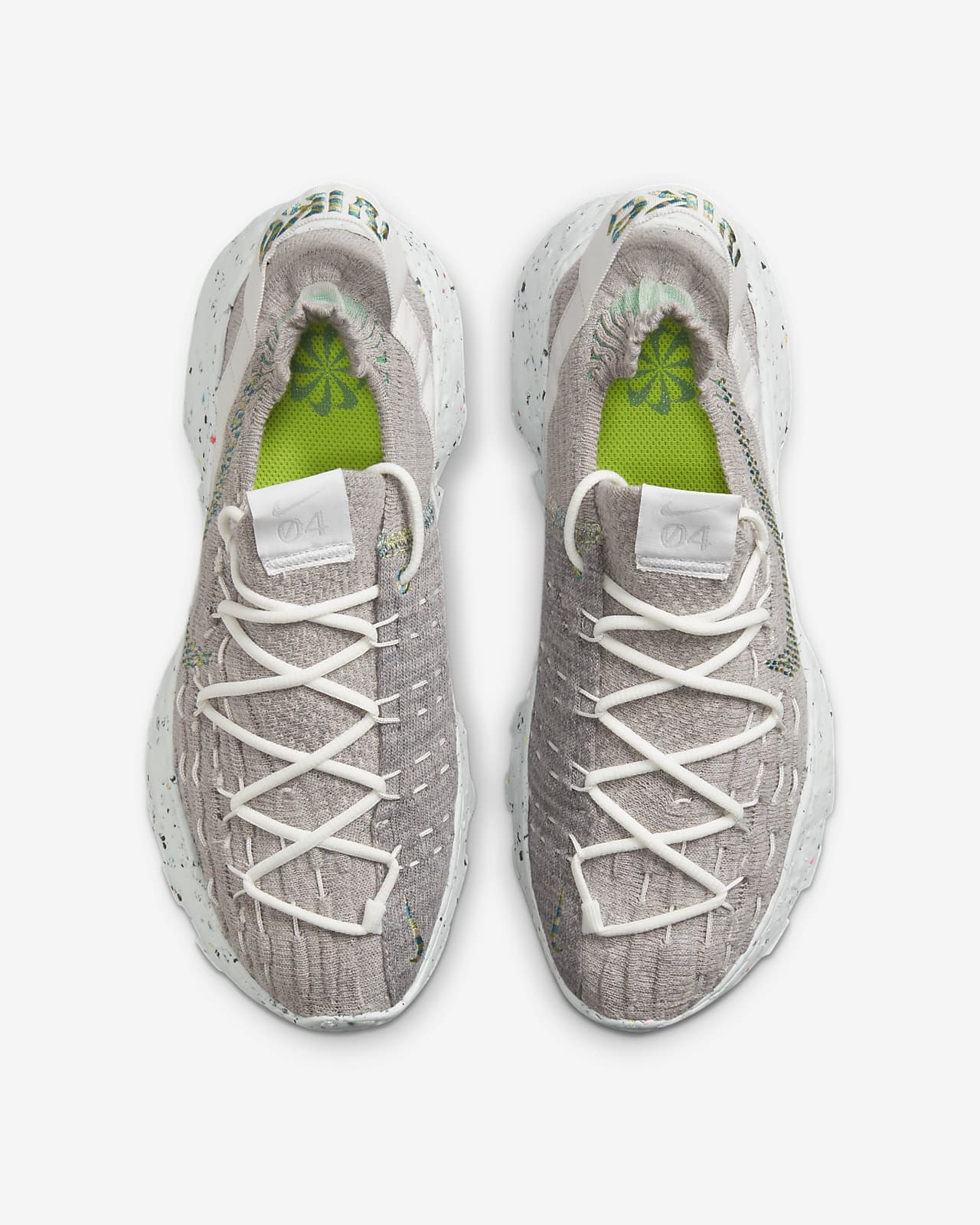 If you're looking for a men's model, the Nike Blazer Mid '77 has been on trend since 2020 when it started the Topography collection. The uppers of these shoes are made of white leather, with leather overlays and rubber soles. They are an attractive design featuring the brand's logo patterns and other rear overlays.
Don't think we forgot about the kids! For them you can easily opt for a Nike Air Max 2090, with classic colors and details to complete a fashionable look. Little ones can enjoy the comfort of this casual style shoe.
The truth is that once again, Nike encourages you to keep on going no matter what. There's nothing better than having footwear or clothing that makes you feel comfortable to take on the world. Have you liked any t-shirts, shorts or shoes? These are products worth considering. Just Do It!