Some might say we are wrong, but for us spring is the best season to enjoy outdoor adventures: Nature starts blooming, flowers are bursting from the ground with new life and color and give us sunny days to increase our vitamin D.
Definitively, springtime is one of the best times to witness the beauty of ever-changing nature. And no matter the kind of intrepid pursuit you crave, you can unleash your inner explorer and take care of your health through some outdoor excersice:
Hiking: The activity of going for long walks, especially in the country or woods is ideal for the season. You can challenge yourself and climb higher or go further every year.
Spring Skiing: Ski resorts likely still have snow in early spring, so don't put your skis or snowboard away just yet. The sun is higher and warmer, and snow has evolved from the light, fluffy powder of deep winter into the soft, large-grained corn snow that makes every turn a work of art.
Ride your bike: This is the best opportunity to start teaching your kids to ride a bike and plan a summer-bike family vacation!
Go for a jog: The more time you spend outdoors, the more likely you are to move, move, move. It is not a secret that exercise boosts our health, so if you want a simple one, jogging is the best option for you.
Go camping: Most of spring you will find nice and warm days with cool and relaxing nights, most species of insects are still in their winter rest and haven't started exploring and bothering you and the taste of the air is just better in the spring.
Whatever outdoor adventures you chose, you need to think about the proper footwear to use during your adventure.
From the North Pole to South Jersey, Vail to Yale, when there's ground to cover, work to be done, or frozen mountains to climb Under Armour's boots are the best option. We've assembled a collection of our favorites right here, so you can pull on a pair that'll last you a lifetime, and ensure "neither rain, nor snow, nor sleet, nor hail" can stop you from getting out there.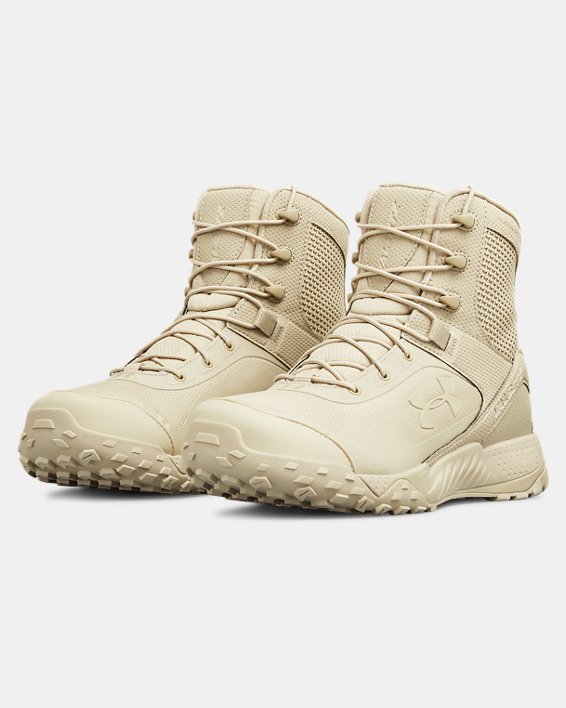 Men's boots are a timeless wardrobe staple for good reason: they're tough, stylish, and they get the job done. But if you are looking for something more casual, sneakers can also be a very comfortable option.
Working up a sweat? Off to a much-deserved vacation? Nike have some packable sneakers that you will love for any trip and here's some of our favourites:
And if you are looking for a full fashionable outdoor adventure look, we recommend you to check out these jackets from the new collection SS21 from United Colors Of Benetton, where you can also find a variety of garments for the different activities you are looking forward to the experience.
Get this slim fit sleeveless down jacket with a light fill of real down ideal for a hiking day. Its horizontal stitching on the front and back and vertical stitching on the sides gives you a classic style with mandarin collar and front zip closure. Plus: It has convenient zippered pockets. Get it here in Dark Blue, Dark Grey or Bluish.
But if you were looking for a more warming jacket this long-sleeved, slim-fit down jacket with a light fill of real down will totally fit your needs. With a horizontal stitching on the front and back and vertical stitching on the sides and a maximum functionality: removable hood and zippered pockets. Get it in Dark Blue, Black, Dark Grey and Military.
And for a more fancier look, this 100% cotton long-sleeved jacket with folding hood and classic button-down collar, concealed snap-button fastening, front pockets and snap-button fastener at the bottom of the sleeve is ideal for any adventure. An everyday and practical garment, as well as sophisticated but adapted for outdoor exercise.
So now that we put this idea in your mind, the next step you need to do is to plan your outdoor adventure with your family or friends and get all what you need to enjoy this natural experience!
Remember: Make your springtime activities and exercises part of your daily or weekly schedule to create a healthy routine!